Important Messages from the Jury Commissioner
Juror Notice - Coronavirus (COVID-19)
Members of the public are no longer required to wear face coverings or social distance when visiting any of the Orange County Superior Court facilities. However, wearing face coverings continues to be strongly recommended by the Orange County Healthcare Agency, the Centers for Disease Control and the California Department of Public Health.

Please do not report for jury service if you have been diagnosed with COVID-19 or are exhibiting symptoms of COVID-19. Instead, please call our office at 657-622-7000. (Jurors assigned to a courtroom should call the department telephone number listed in the courtroom handout that was provided.)
Juror Self-Check-In Now Available!
Jurors may now skip the line and have a seat directly in the jury assembly room (when open). By accessing the "juror-portal" wifi network on your mobile device, you may now check-in for service and obtain access to free wifi. All you need is your 9-digit juror ID number that is printed on your summons. The juror self-check-in is available at all courthouse locations that conduct jury trials.
Jury Scams
Employees of the Orange County Superior Court and the Orange County Sheriff's Department will never ask past or prospective jurors for information regarding cash cards, credit cards, bank accounts or social security numbers. Please do not provide this type of information to anyone claiming to be associated with or representing the Orange County Superior Court.
Received a Summons?
Click on the link below and learn what to do when you receive your summons.
Jury Service
Jury Service is mandatory and prospective jurors' names are obtained from voter registration and DMV records.
Service may be required as often as once per year and can be from one day to the length of one trial, starting at 8:00 a.m. and ending at 5:00 p.m. Business casual attire is suggested. Shorts and tank tops are not appropriate courtroom attire.
Some feedback from previous jurors:
"I loved being able to serve my country in a really cool way. I got to see the law in action and learn a lot. It should be called 'jury privilege' instead of 'jury duty.' I am so lucky to be a part of a nation where jury duty is even a thing. Thanks for giving me this wonderful opportunity!"
"The courtesy, helpfulness, and friendliness of the staff, lawyers, and the judge. I also really appreciated the amenities provided for jurors; comfortable, clean waiting room, movies, and availability of food."
"I consider [trial by jury] as the only anchor ever yet imagined by man, by which a government can be held to the principles of its constitution."
–Thomas Jefferson
What to expect on your jury service day
What will happen on your jury service day depends on the justice center you are scheduled to appear. Verify your jury service justice center located near the map on your summons and click one of the following below:
Online Ejuror
To complete your questionnaire, obtain your juror status, request a postponement, excuse or disqualification, click the link below.
Call-In Juror Instructions
If your summons instructs you to call our office after 5:00 p.m. on a Friday, click here
Members of the public are randomly selected to serve as "call in" prospective jurors. All prospective jurors call a prerecorded message starting on a Friday after 5:00 PM and continue to call in for no more than 5 court days. Most prospective jurors will continue to call for morning reporting instructions after 5:00 PM while others may be asked to call mid-day for possible afternoon reporting instructions. Prospective jurors are randomly selected for either group.
All call-in groups that are not asked to report by the end of their service week will have their service deemed complete.
Serving as a Juror
Fees
Jurors are not compensated for the first day of service. Jurors will be paid a fee of $15.00 a day and reimbursement of 34 cents a mile from their home to the courthouse (one-way) beginning the second day of service, except when the juror is employed by a federal, state, or local government entity, or by any other public entity as defined by Section 241.200 of the Code of Civil Procedure. Effective August 2004, those jurors are no longer paid the juror fee.
Payments to jurors are processed bi-weekly and should reach jurors within three to five weeks after their service. Depending on the processing date, jurors may receive several checks in payment for their service.
Jurors and New Media
Image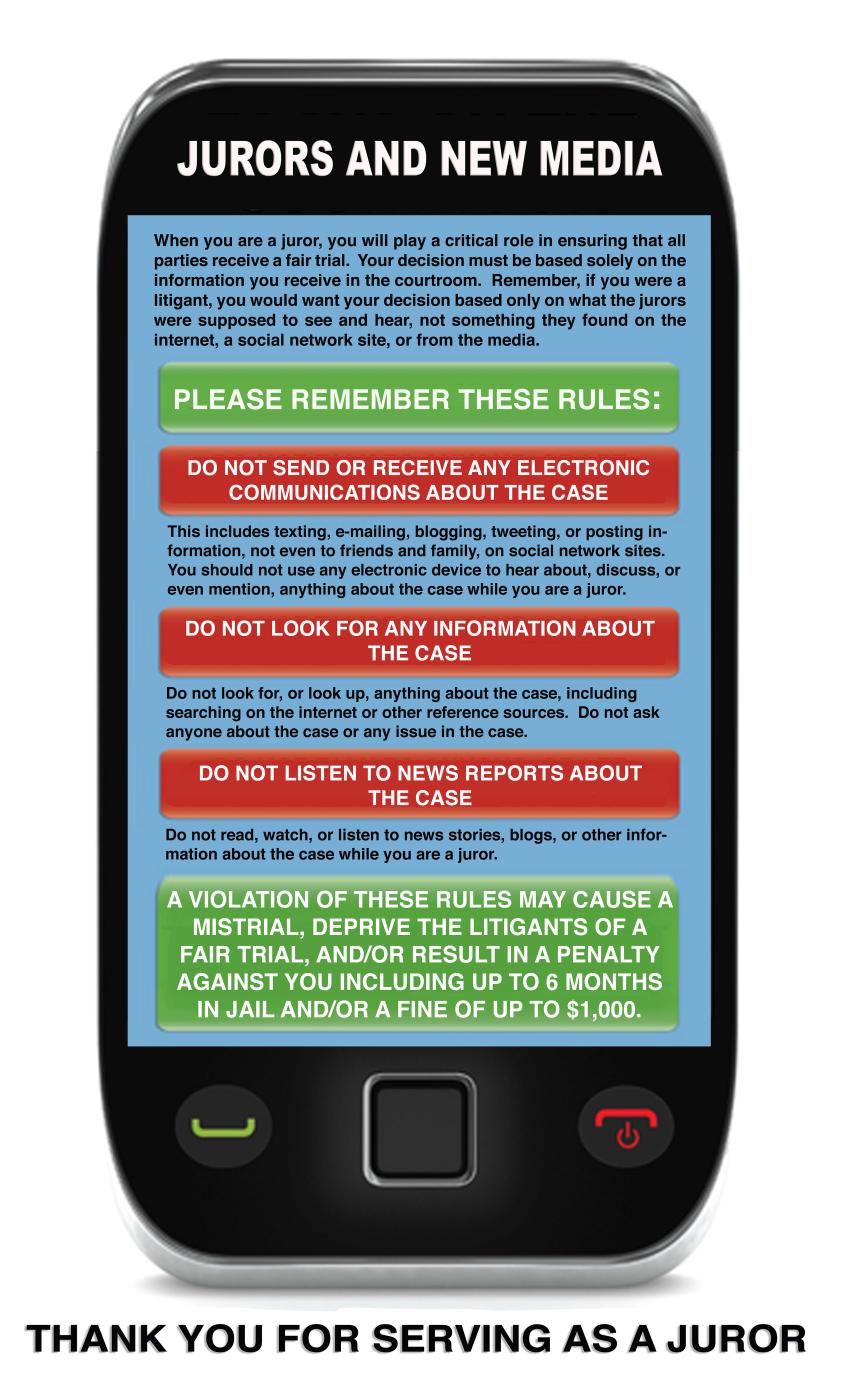 Jury Exit Questionnaire Survey
Share your experience as a juror.