Family Law General Information
Due to the COVID-19 pandemic, please visit the Court's COVID-19 page for the latest information regarding our available services. You can access the page by clicking here.
For Self-Help Services' hours of operation and services, please click here.
Announcing the Self-Help Portal and My Court Card!
Image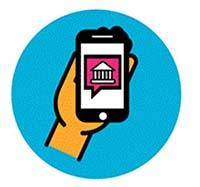 The Self-Help Portal and My Court Card is a new on-line program offered by the Orange County Superior Court which will allow Self-Represented Litigants to easily register for Self-Help workshops; get procedural assistance, forms and tutorials for filling out family law forms and, with the help of the Self-Help Services staff, track the progress of their cases. Litigants can also sign up for free pre-filing document reviews. The program is being launched with a Dissolution module and additional modules will be added.
Follow this link for more INFORMATION, to REGISTER or LOG-IN to the SELF-HELP PORTAL.
| | |
| --- | --- |
| Get procedural help for your divorce case on your phone! | Usted puede obtener ayuda de procedimiento en su caso de divorcio por teléfono! |
How Can Self-Help Services Assist Me?
Procedural Assistance and Document Review Services
Self-Help Services provides free assistance to individuals without an attorney. Our staff can provide legal procedural information, legal forms, answer most questions regarding processes and procedures, and review most completed forms. Assistance is provided for family law, child support matters involving the Department of Child Support Services, probate, civil, residential landlord/tenant, and criminal/traffic matters. Self-Help staff does not provide legal advice or attorney representation. Many of our services are provided in-person or remotely, depending on your legal matter and needs.
To learn how to obtain these services, click here.
Document Processing Timeframes
Family Law at a Glance
Family Law handles cases in which people are:
Starting a Dissolution of Marriage or Registered Domestic Partnership,
Establishing Parentage,
Determining child custody and visitation/parenting time issues,
Establishing or enforcing child and spousal support, or
Adoptions
Dealing with domestic violence or elder abuse issues.
Family Law matters for Orange County are filed at the Lamoreaux Justice Center, 341 The City Drive South, 7th Floor, Orange, CA 92683-4593.