Jurors/Jury Service
DO NOT REPORT FOR JURY SERVICE IF: You have been diagnosed with COVID-19 or if you have been in close contact with a person diagnosed with COVID-19 or if you are feeling any COVID-19 symptoms. Instead, please call our office at (657) 622-7000 so that your jury service may be postponed.
CORONAVIRUS (COVID-19)
The Orange County Superior Court has developed a plan that that puts your health and safety at the center of our priorities:

Reduction in Jurors – We are significantly reducing the number of jurors being asked to report for jury service at any one time.

Mandatory Facial Coverings – Employees and members of the public will be required to wear facial coverings within the courthouse.

Physical Distancing - We have implemented 6-foot physical distancing policies throughout the courthouse with floor and seat guides to assist and remind of physical distancing. Elevator use is being restricted to 1-2 users at a time.

Enhanced Sanitation - We have increased the amount of routine cleaning, with a focus on high-touch surfaces and common areas including elevators, escalator rails, courtrooms, jury assembly rooms and restrooms.

IMPORTANT:
If your call-in group is asked to report, please bring a facial covering.

JURY SCAMS
Jury staff of the Orange County Superior Court will not ask past or prospective jurors for information regarding cash cards, credit cards, bank account information and social security numbers. Please do not provide this type of information to anyone claiming to be associated with or representing the Orange County Superior Court jury system.
JUROR SELF-CHECK-IN NOW AVAILABLE!
Jurors may now skip the morning line and have a seat directly in the jury assembly room. By accessing the "juror-portal" WiFi network on your mobile device, you may now check-in for service and obtain access to free WiFi. All you need is your 9-digit juror ID number that is printed on your summons. The Juror Mobile Device Self-Check-in is currently available at the Central Justice Center in Santa Ana and will be rolled-out to all branch locations by this summer.
ONLINE EJUROR
To complete your questionnaire, obtain your juror status, request a postponement, excuse or disqualification

REQUEST A REMINDER/
JURY SERVICE INFO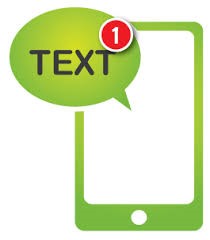 For basic information about your jury service and the option to sign up for a reminder, text your 9-digit Juror ID number to (657) 223-7090.
Jury Service is mandatory and prospective jurors' names are obtained from voter registration and DMV records. Service may be required as often as once per year and can be from one day to the length of one trial, starting at 8:00 a.m. and ending at 5:00 p.m. Business casual attire is suggested. Shorts and tank tops are not appropriate courtroom attire.
Some feedback from previous jurors:
"I loved being able to serve my country in a really cool way. I got to see the law in action and learn a lot. It should be called 'jury privilege' instead of 'jury duty.' I am so lucky to be a part of a nation where jury duty is even a thing. Thanks for giving me this wonderful opportunity!"
"The courtesy, helpfulness, and friendliness of the staff, lawyers, and the judge. I also really appreciated the amenities provided for jurors; comfortable, clean waiting room, movies, and availability of food."
"I consider [trial by jury] as the only anchor ever yet imagined by man, by which a government can be held to the principles of its constitution."
–Thomas Jefferson