In response to the health concerns raised by the coronavirus (COVID-19) outbreak, Orange County Superior Court Self-Help Services will be closed for in-person assistance at all locations. However, Self-Help Services are available by telephone and email for services.
Self-Help Services:
Self-Help Services are available for Family Law, Child Support, Unlawful Detainer, Probate, Small Claims, Criminal Expungements and other civil matters by phone and email. Services provided will include case assessment, procedural information, providing form packets, and assisting litigants with document review. There are online videos to further provide information and guidance. Educational workshops will resume over the following months, and new services will include online appointments with Self-Help staff, webinar workshops, and video conferencing.
Please contact the Self‐Help Center Monday-Friday 8 a.m. – 4 p.m. by phone or email at:
Family Court: All non-emergency matters have been continued by order of the court, Admin Order 20/08. Emergency family law matters are being processed. They include Request for and Response to Domestic Violence Restraining Orders and Emergency Child Custody requests that involve an imminent threat of injury or death. Filings received on or before 4:00pm will be processed the same day, and filings on or after 4:01pm will be processed the following business day. For questions regarding family law e-filing contact: efiling@occourts.org or call 657-622-6504.
Self-Help can provide procedural and other information for these and other family law matters, including child support.
Emergency Civil and Probate Services: The Self-Help Center is available to provide assistance with the following emergency services by calling 657-622-8511:
Temporary Civil Harassment Restraining Orders
Elder Abuse Restraining Orders
Emergency Eviction Lockouts
Emergency Guardianships and Conservatorships
Self-Help Services can provide forms and form packets for Civil and Probate emergency services.
Additional Family Law, Civil, Probate and other information can be found on the court's public website under COVID-19 Court Information.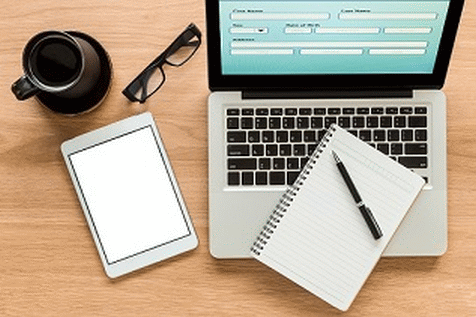 3 EASY STEPS
Answer online questions to prepare your case. Just a click away!
Automatically create legal documents.
File your case online.
For the best user experience, please open Guide & File links using the Google Chrome browser.
Orange County FAMILY LAW Users: As of March 18, 2020, Orange County Superior Court is no longer processing any e-filing transactions with the exception of the Request for and Response to Domestic Violence Restraining Orders and Emergency Child Custody Ex Parte documents. Any other filings submitted on or after March 18, 2020 will be processed the first day court business resumes and will have a file date stamp for that day. If you have any questions regarding e-filing, please send an email to efiling@occourts.org or call 657-622-6504 for assistance.
The Dissolution, Separation, or Nullity and Income and Expense modules can be directly e-filed after you complete the forms for less than it costs in gas & parking!
For other modules, you can print and file at the courthouse.