Reporting Juror Information
Group Number for Reporting Jurors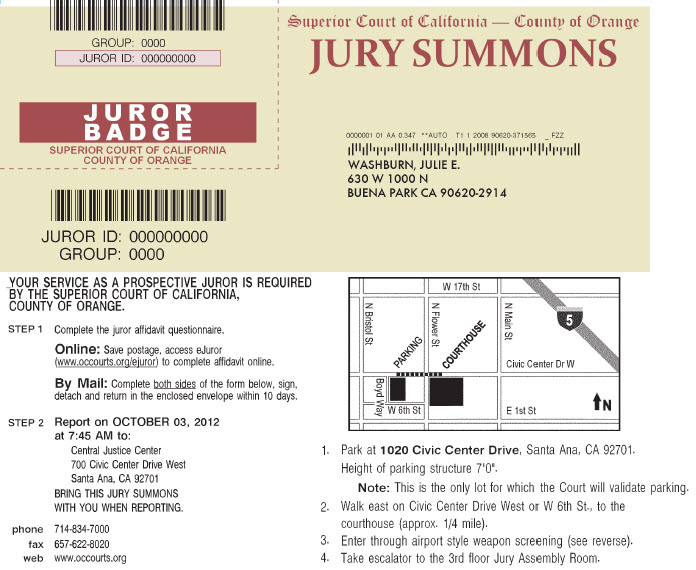 Most prospective jurors are summoned to report on a specific date. Reporting jurors are assigned a Group Number between 1000 and 4999.
Reporting jurors come to their assigned Justice Center on the day and time specified on their summons. Prospective jurors reporting for service should make arrangements to remain the entire day.
                                                                                            Click above for larger image
Click on a Justice Center to find out how a typical jury service day will proceed.