Most prospective jurors are summoned to report on a specific date to the Central Justice Center in Santa Ana at 7:45 a.m. Group Numbers for jurors summoned as Reporting Jurors are in the range1000 to 4999. Prospective jurors reporting for service should make arrangements to remain the entire day.

Some prospective jurors are summoned as Call-in Jurors. Call-in Jurors receive a summons that instructs them to call our office after 5:00 p.m. on a Friday. As a Call-in Juror, you may be instructed to call the recording every day, beginning on your summons day, a Friday, and continuing for no more than 5 court days. Please check your jury summons to verify the Justice Center to which you are assigned and make sure to check the instructions for the correct location. Group Numbers for jurors summoned as Call-in Jurors are in the range 5000 to 5999.

The type of summons you receive is determined randomly. Please check your summons to verify whether you are a Reporting Juror who is assigned a specific day to report or you are a Call-in Juror who needs to check for your instructions.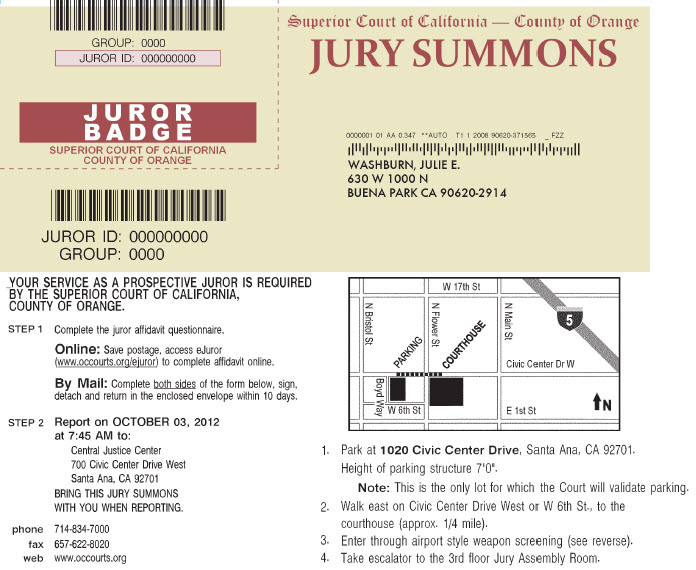 Click above for larger image